ABOUT ME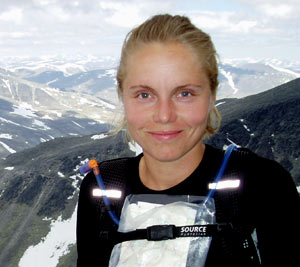 I am 31 year old, come from Czech republic, but live in Sweden now.
I have been training and competing in orienteering since I was 10. I am member of Czech national team and I have participated in World Orienteering Championship 7 times. Since 2002 I have also been competing in adventure racing.
Moved to Sweden
In 1999 I moved to Sweden. The main reason for that was to improve my orienteering skills in Scandinavian terrain. At that time I did not know how long I would stay, but I am still here, living in a town called Borlänge (around 45 000 inhabitants) in the province Dalarna, 230 km NW from Stockholm.
Work
Since 2007 I have been working as an orienteering coach in the club IFK Mora OK (50% of full time).
In 2008 I was selected by Swedish orienteering federation for elite-coaching study program which I have been pursuing since 2009.
I also have own company (business categories: webdesign, personal coaching, elite sport).
Languages
Swedish - use most often
Czech - mother tongue
English- fluent
German - make myself understood
---
Home/News - Job/Studies - Photos/Movies - Orienteering - Adventure racing - Training - Maps - Links - Contact